Rothwell St Mary's Governing Body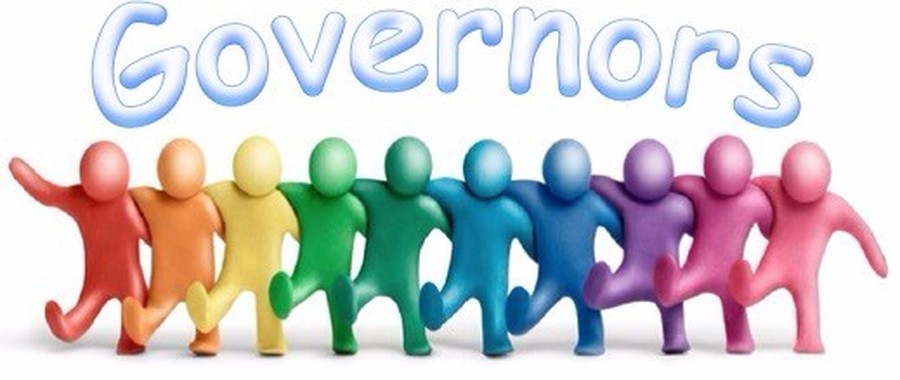 Our Governing body consists of seven foundation Governors who are appointed to act by the Diocese. We have two elected parent governors, one elected teacher governor and one representative from the local authority. Our Governors support our school and bring their own expertise and experience to help inform the school.
Ethos
Our Mission Statement
At Rothwell St Mary's Catholic Primary School our mission is
We 'Grow together in Christ'
'Live and learn in God's love'
By
Developing the potential of every individual by
providing the best education through experience of our Catholic,
Christian Community within which all members can grow in faith.
The children understand this to mean that we "Grow together in Christ and Live and learn in God's love."
Meet our Governors:
Fr. Eamon McGeough- Parish Priest and Foundation Governor:
After attending school in Somerset and the Royal Agricultural College in Cirencester, I joined the National Farmers Union becoming an assistant and then senior secretary in the organisation.
After about 10 years my spiritual journey began in earnest when I joined a monastic community in Spain and was to spend some years there before returning to the UK to be ordained into the Priesthood at St Anne's Cathedral in Leeds in 1998.
I have served on four governing bodies over the years, sitting as chair on three of them as well as being education governor at Mount St Mary's High School.
My leisure time is spent climbing mountains and high fell walking. I also have a further passion for garden design and am currently taking an advanced course in organic horticulture.
Jim Taylor – Chair of the Governing Body
I have been a Foundation Governor at Rothwell St. Mary's since 2013 and became Chair of the Governing Body in November 2020.  I have two teenage daughters who both attended Rothwell St. Mary's for the Primary phase of their education.  I have been a Secondary school teacher for twenty-five years and have undertaken a variety of senior leader roles across my career in education.  I bring a wealth of teaching and leadership experience in Diocesan Catholic schools to my role as a Governor.  I am committed to working with the Headteacher, staff and our Governing Body to provide the very best in education for every student at Rothwell St. Mary's.
Away from work, I am a keen sportsperson, and try to keep fit by playing as much tennis as possible!
Claudette Farias-Fagg- Vice- chair of the Governing Body 
I was initially made the Local Authority Governor through 2017 and then proceeded to be a Foundation Governor at the end of that year. In November 2018, I was elected as the Chair of the Pupil Support and Catholic Life Committee and continue in that role to date, with responsibility for Safeguarding, Attendance and Equalities. I am the Religious Education Lead and liaise with both school and our local Parish to ensure that our children 'Grow together in Christ'.
I have two older children who have attended St. Mary's Primary and my youngest daughter is currently attending in Year 5. I am grateful for the education my children have received and the values and ethics that have been nurtured in them at St. Mary's school. I am pleased to be part of a committed team of Governors and am fully committed to supporting the Headteacher and staff to ensure that all pupils reach their full potential.
As a day job, I am a Quality Assurance Officer with the Leeds City Council and work closely with both the Department for Education and the Department of Works and Pensions. Prior to working at the Council, I was teaching Maths and Science and have offered help and support at school on a voluntary basis.  Having had teaching experience, it has been refreshing to be involved in an Educational setting on a strategic level.
In my free time, I volunteer for the St. Vincent De Paul Society. I also enjoy travel, walking, cycling and team sport; I currently play for a Women's Football team.
Sarah Lodge – Foundation Governor
I joined the Governing body as a Foundation Governor in September 2021. I am excited to be part of an enthusiastic team of Governors, being fully committed to supporting the Headteacher and staff to ensure that all pupils at Rothwell St Mary's reach their full potential. Personally and professionally, I am passionate about the education of children and the opportunities that should be available to each and every one. I have two step children, one currently studying GCSE and the other an undergraduate at University. For the past 15 years I have taught in both Secondary and Sixth form settings, including time as  Head of Department. Prior to this I worked in industry for 10 years, across buying and sales roles and I have experience of international operations and overseas markets. It is a privilege to work with young people and I bring my experience in both private and public sectors to the role of Foundation Governor. In my spare time I am a keen netballer and currently Chair of my clubs committee. I am also a qualified netball umpire.
Robert Freeman – Foundation Governor:
It was a great honour to be asked to join the Governing body of St. Mary's RC Primary School. I joined as a Foundation Governor in November 2021.I have spent my working life in Aerospace Engineering, having worked for Rolls-Royce plc (aero-engines) for over 40 years in various technical, customer and management roles, both in the UK and overseas. As an engineer, I have an interest in STEM (Science, Technology, Engineering and Mathematics) and I hope my work and life experiences will enable me to enhance the character and growth of this wonderful school.My familiarity with Rothwell began in 2014 when my daughter and her family moved into the parish and my wife and I moved to the area in February 2020, following my retirement. I am an active member of St. Mary's parish and I am delighted that my grandson has recently joined the school.I am extremely impressed with the school and its Catholic character and believe that the Mission Statement and Vision and Values of St. Mary's encapsulate everything to which a Catholic Primary School should aspire. I am fully committed to supporting the Headteacher and staff to ensure that all pupils at Rothwell St Mary's reach their full potential.
Paul Kelly – Foundation Governor 
I was appointed as a Foundation Governor in February 2017 and it has been a privilege to support such a fantastic school. When I first walked into school, the catholic ethos was striking and it is central to the daily focus of providing the best possible education for your child. 
I was elected Chair of the Resources Committee in 2018 and continue in this role to date. I am also responsible for Health & Safety and carry out regular site visits to support the school in this area. I have two children, one child in Year 4 and also a four-year-old so I am focussed on supporting the school in any way possible with a parental perspective in mind.  
For a day job, I run a Health & Safety business which enables me to use transferrable skills as my role as a Foundation Governor. 
Away from work, I co-manage a junior football team and I am a Leeds United supporter. I am also a keen runner even though I get slower as I get older!
Mrs Seanna Sweeney – Staff Governor:
Seanna works at the forefront of education as an Assistant Head Teacher at Rothwell St. Mary's Catholic Primary School, Leeds. From here she developed a sense of the importance of bringing research into the everyday experiences of classroom teachers and senior leaders in her establishment. Building upon this, in her role as a Specialist Leader of Education, she has rolled out the implementation of research-based education across several schools across Yorkshire. In her work with Teaching Schools Hubs rolling out the new Early Career Teacher programme, juxtaposed to professional development with The Chartered College of Teaching, Seanna's focus is to drive research-based education across schools and support teachers in being evidence-based practitioners. Her specialist areas are Early Mathematical Development and Continued Professional Development of teachers.
Domintrios Georgalis- Parent Governor
My name is Dimitrios Georgalis and it was a great honour when I was invited to the Governing Body. I am a parent governor, with both my kids attending this marvelous school, my son in reception and my daughter in year 1. Like all parents, I have a keen interest in ensuring all children have a great school experience, and I will try to represent all parent's voices in the governing body.
My career was and still is in secondary or higher education. I am currently working as a maths teacher at Leeds City College, actively striving for quality learning, promoting the subject of mathematics, and am keen to give something back in terms of my time and experience.
In my free time, I enjoy reading, walking, music, and quality time with my family.
The Vision and Values of our School
In order to carry out our Mission, we believe that we should aim to:
Provide a happy secure caring and stimulating learning environment within a welcoming Christian Community.
Create a Catholic community, encouraging an understanding of our faith through teaching and active prayer in the home, school and parish.
Encourage the highest standards of academic excellence and behaviour.
Encourage children to take responsibility for themselves and become independent learners.
Educate and celebrate the whole child as an individual, preparing them spiritually, morally, physically, socially, intellectually and emotionally for their future lives.
Provide our children with a curriculum which is purposeful, sequential and spiritual
Provide a firm and consistent framework of discipline and encourage children to take responsibility for themselves.
Actively involve parents in the education of their children.
Encourage an awareness of and a respect for other faiths.
Provide effective liaison with the local secondary school and ensure continuity of the children's education.
Encourage children to do their personal best, enjoy their school experiences and build upon their successes.
Our Pupils
Our pupils are our greatest asset.
We are very proud of our children and their achievements.  We help them to grow in their faith in a supportive Catholic environment.  Through carefully planned lessons, daily prayer, collective worship, Mass and reflection and enrichment opportunities we help to prepare them for transition to secondary school as confident, responsible, caring young people.
The Staff
The staff are our greatest resource
We have an experienced, talented and dedicated staff at St. Mary's who work together to support the school's Catholic ethos and ensure that each pupil reaches his or her potential.
Our excellent standards reflect the children's positive attitudes to learning, consistent good teaching and the high level of pastoral support we provide.  All of which are strengths of the school.  The combined strength of our staff ensures that the ethos and values of our mission statement provide all pupils with high quality teaching and learning within a supportive environment.
High Standards of Pastoral Care
Our staff go the extra mile
We are proud to provide a positive and caring environment for our pupils where they can achieve, feel safe and be happy.
Pupil Behaviour and Presentation
Our children are great ambassadors for the school
We understand that this can only be achieved in an atmosphere of trust and mutual respect.   Our success depends on the close working partnership and commitment of parents, staff, governors and the parish.
Parents are encouraged to become fully involved in the education of their child.  The Home School Agreement symbolises our approach to parents and the school working together for the benefit of the child.
Our staff team works to ensure that any problems are dealt with swiftly and efficiently.  If it is necessary, we will inform parents or carers and seek their support.  All our pupils wear full school uniform.  High standards of appearance reinforce our values of self-respect and pride in being a pupil of Rothwell St Mary's Catholic Primary School.
Values
In order to achieve this ethos within our school and the wider community that we serve, there are a number of values and principles which guide our actions in school.
First and foremost are the values that are at the heart of the Gospels:
Love and solidarity
Faithfulness and Integrity
Dignity and Compassion
Humility and Gentleness
Truth and Justice
Forgiveness and Mercy
Purity and Holiness
Tolerance and Peace
Service and Sacrifice
It is clear that as a Christian country Gospel values underpin the values of the British Society in which we live:
Democracy
The rule of law
Individual liberty
Mutual respect
Tolerance of those of different faiths and beliefs
Examples of the actions we take to promote British values include:
Democracy
Having an elected School Council
Highlighting the importance of democratic ideas in history lessons
Ensuring all pupils are listened to by adults
Visiting the Civic Hall in Leeds
Taking part in the South Democracy day each year
Taking part in Student Voice
The Rule of Law
Creating "class rules"
Having a clear behaviour policy that is explained to all
Highlighting the rules of the Church and God in the RE curriculum, for example the 10 commandments and the Precepts of the Church
Through RE and history teaching about the development of the Rule of Law in English law, a legal system inspired by Christian values and a major influence across the world
Individual Liberty
Encourage students to be independent in their learning
Provide children with opportunities for reflection as they take responsibility for discerning their vocation
Mutual Respect
Having a Mission Statement that is inclusive
Constantly promoting respect for others as good manners
Reinforcing the value of everyone's opinion in class discussions
Having an effective anti-bullying policy
Emphasising in RE and PSHE lessons that every person is unique and created in the image of God
Having active links with other schools
Supporting charitable works
Tolerance of those with different faiths and beliefs
RE lessons provide pupils with a deep understanding of their own faith as well as awareness of the faith and tradition of other religious communities as a basis for understanding and respecting them
Using the witness of Jesus as an example of tolerance in stories such as the Good Samaritan and the Women at the well.
Our governing Body
Chair of Governors: Mr James Taylor
Vice Chair: Mrs Claudette Farias- Fagg
Foundation Governors: Fr. E. McGeough, Mr Taylor, Mrs Farias-Fagg, Mr Paul Kelly, Mrs Francesca Ashton,
Staff Governor: Mrs Seanna Sweeney
Parent Governors: Mr Andy Brown. Mr Dimitrios Georgalis
Associate members:Ms Helen. MacPherson, Mrs Gemma Martin
Contacting the Governing Body:
All correspondence to the Governing Body should be addressed to:-
Chair of Governors,  St Mary's Catholic Primary School, Royds Lane, Rothwell, LS26 0BJ
Please find below details of Rothwell St Mary's Governing Body which includes names, terms of office and responsibilities.
Declaration:
Declaration of governors July 2021
Declaration of governors September 2020 (updated Jan 2021)- Declaration of governors Jan 2021
Declaration of governors Sept 2019
Declaration of governors Jan 2019
Declarations of governors for official website use -2018 2019
Declarations of governors for official website use -2017 2018
Declarations of governors for official website use -updated March 17
Declarations of governors for official website use 2016
declarations-of-governors-for-official-website-use-2016
Declarations of governors for official website use 2015
Our Associate members are detailed in the attachment above.
Effectiveness of the Governing Body
Below is a link to the report from the Chair of Governors on the effectiveness of each committee over the academic year 2018-2019:
coming soon
st-marys-rothwell-action-plan-july16
https://schools-financial-benchmarking.service.gov.uk/School/Detail?urn=108018
Attendance Record of Governors:
Timetable for the full year 2020-21
Timetable for the full year 2019 2020
Timetable and attendance for the full year 2018 2019
Attendance Log from Spring 2017
Yearly timetable:
Timetable for the full year 2020-21
Timetable for the full year 2019 2020
Timetable for the full year 2018 2019
Timetable for the full year 2017 2018
timetable-for-the-full-year-2016-2017