To Year Six's Class Page
With Miss Nicholson, Mrs Hallos, Mrs Lacey and our 31 amazing learners!
Year 6 is most definitely the highlight of primary school, with exciting events such as: Robinwood, buddy parties, visits to high schools and an end of year musical extravaganza! Every child will be supported and encouraged to reach their true potential in readiness for life's next big step. We in year 6 are a family in which everyone is valued, nurtured and respected, placing the values of our faith at the heart of everything that we say and do.
We feel year 6 is one of the most important years in your primary school journey, where you will grow in your faith, reach new heights and draw together the fondest memories of the wonderful time you have spent here at St. Mary's.
Our Curriculum in Year 6
At St. Mary's we go above and beyond to ensure that the firm foundations of knowledge are put in place in order for our children to achieve their full potential actively, creatively and holistically.
We have built our curriculum so that it is sequential so that children's learning can build both depth and breadth ; it is purposeful in order to make learning here meaningful for children living in Rothwell whilst being spiritual at all times in order to fit with our Catholic Ethos Statement.
Helping at Home
End of year expectations:
To support parents in knowing what is expected of Year 6 pupils at the end of the year, we have put links below to documents which detail in child speak. These are here as an aid to support and give guidance only.
Band 6 Pupil – Reading, Spoken Language
Following our Maths information evening for parents, we have shared some useful documents to see how Maths is taught in school. The most effective way for you to help would be to practise the 'progression in number facts' and times tables.
Alongside this, mathletics on which homework is often set, is a useful platform with which to embed the learning which has taken place in the classroom. Another fabulous resource for parents and guardians is https://www.theschoolrun.com/. It offers detailed, yet simple information on key aspects of your child's maths and English learning.
Whilst we encourage independent reading at year 6, we also realise the benefits of listening to your child read so that deeper discussions can take place in and around the text. Encouraging your child to read a variety of texts will benefit your child in all areas of their learning.
Any support that you can offer your child, can only enhance their learning journey and is much appreciated. Here in year 6, our door is always open and we are here to help. Our ultimate aim is for us to work together, making sure that your child's final year at St. Mary's is successful and memorable.
Rothwell St Mary's Calculation Policy
https://ttrockstars.com/login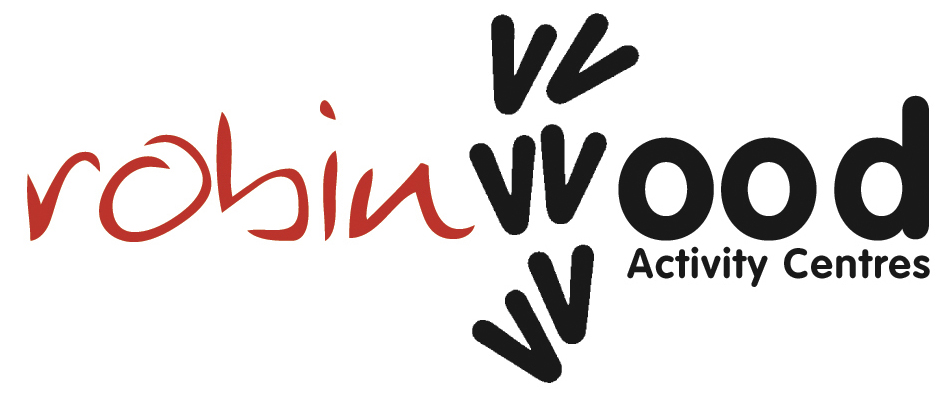 Robinwood is a wonderful opportunity for the children to be together and to work collaboratively and in partnership with each other in a setting other than school. We know that children thrive and excel in situations where they are exposed to risk-taking and this can definitely happen at Robinwood. Those of you who have had older children attend Robinwood will know that the memories they create are ones that feature highly in their end of primary school speeches. We hope that they have a wonderful time and this year, more than ever will be an occasion to be together, have fun and create memories.
Robinwood 2023
Robinwood 2022
Here is the link to the Robinwood website: https://www.robinwood.co.uk/activity_centers/cross-lanes/
Below you can find all the links to the information you will need.
Child Personal Information Form
Year 6 2023-2024
French – As a linguist, I can discuss a variety of sports in French
Year 6 have been learning all about different sports in their French lessons this week! We have been looking at not only how to name our favourite sports, but also how to briefly talk about them, including what we play, what we like and what we dislike. To help us with this, we have been learning the difference between 'faire' (to do) and 'jouer' (to play) to ensure that we are grammatically correct when speaking in French. Not only have we been using our skills to converse, but these skills have also been transferred into helping us write in French as well!
Music – As a musician, I can learn about the importance of tempo and what it means to keep good timing when playing as an ensemble
This half term, Year 6 have been preparing for their Class Jam, which will take place at the end of this term. For this, the class have been learning how to play as part of an ensemble using a variety of instruments. Today, our focus has been on tempo and why it is so important to keep in time with the other musicians in our ensemble. Year 6 have used keyboards, xylophones and boomwhackers to practice keeping in time with each other, while also waiting for their parts and notes to come up. After a lot of hard work, we are beginning to sound like a group!
Computing – As a computer programmer, I can use Hopscotch to programme shapes and create artwork inspired by Piet Mondrian
Today in our Computing lessons, Year 6 learnt how to use the programming tool Hopscotch to code a character to draw cubist inspired shapes. After learning how to create the needed code, choosing size, colour and degrees the character could turn, we practiced creating squares and rectangles. Once we had mastered this, we turned our attention to the famous Cubist artist Piet Mondrian and looked at how his work contained many squares and rectangles of differing sizes and colours. Using our new knowledge of how to code these shapes, Year 6 worked to create their own computer-generated masterpieces using code!
PE – As a cricketer, I can apply tactics in games effectively
After learning many skills over the course of this half term – from bowling to batting to catching to fielding – Year 6 put all of these to the test to play a full game of cricket. Year 6 had studied the rules of cricket and were ready to go for the boundaries! The very competitive games were fantastic to see and despite the high level of competition, there were fantastic skills on show and great sportsmanship!
Science – As a scientist, I can use the idea that light travels in straight lines to explain why shadows have the same shape as the object that cast them
As part of our 'Light' topic, Year 6 created a shadow puppet show to investigate how light travels in a straight line and the impact that this has on shadows. We learnt that the shape of the shadow is the same shape as the object that creates them, but the size and density of the shadow can change based on proximity to the light. Using this scientific principle, we acted out exciting stories using the light to adjust the characters and landscape.
History – As a historian, I will explore and understand the wartime work carried out by women at Bletchley Park
As part of our Humanities topic 'Women Across the World, Throughout Time', Year 6 studied the efforts carried out by British women during World War Two. This led us to the amazing codebreakers at Bletchley Park and their work towards ending the war sooner. To learn more, Year 6 cracked their own coded message, telling them all about the work done by these outstanding women. We definitely have budding codebreakers in our classroom!
Leeds United PSHE Session
Year 6 took part in the Spotlights PSHE session provided by Leeds United to look at how they can handle difficult choices in life and what to do when facing anti-social behaviour. Over the course of the session, we learnt so much about what is classed as anti-social behaviour, when this behaviour becomes illegal, who we can turn to for help and support and how we can make sure we're always making the best possible choice for ourselves.
Art – As an artist, I will sketch a design for a sewn patch
This half term, Year 6 have been studying the art work of Harriet Powers, looking at her famous surviving quilts – the Bible Quilt and the Pictorial Quilt. Taking inspiration from this, Year 6 have been designing their own patch to tell their own story, thinking about what best represents them and how they can depict this using various sewing methods.
Buddy Party
As top of the school, Year 6 this year take on the very important responsibility of guiding our newest members of our school community as they begin their learning journey. To welcome them, we held a buddy party to give each Reception child a friendly face to look out for and help them when needed. We had lots of fun and it was lovely to see so many bonds being made!
RE – Confirmation Classes 
This year, Year 6 are preparing to take the next step on their sacramental journey – Confirmation! We have been preparing for this by taking weekly classes where we look at what Confirmation means and why it is an important part of the Catholic faith.
Art – As an artist, I can use sketching to create a design
As part of Dot Day's 20th Anniversary, Year 6 started with a black dot and saw where it took them. Using our sketching pencils, the children used their imaginations to incorporate a dot into their design. From flowers to planets to monsters to spy-cats, we had it all!