To Year Six's Class Page
With Miss Nicholson, Mrs Youhill, Mrs Mace and our 30 amazing learners!
Year 6 is most definitely the highlight of primary school, with exciting events such as: Robinwood, buddy parties, visits to high schools and an end of year musical extravaganza! Every child will be supported and encouraged to reach their true potential in readiness for life's next big step. We in year 6 are a family in which everyone is valued, nurtured and respected, placing the values of our faith at the heart of everything that we say and do.
We feel year 6 is one of the most important years in your primary school journey, where you will grow in your faith, reach new heights and draw together the fondest memories of the wonderful time you have spent here at St. Mary's.
Our Curriculum in Year 6
At St. Mary's we go above and beyond to ensure that the firm foundations of knowledge are put in place in order for our children to achieve their full potential actively, creatively and holistically.
We have built our curriculum so that it is sequential so that children's learning can build both depth and breadth ; it is purposeful in order to make learning here meaningful for children living in Rothwell whilst being spiritual at all times in order to fit with our Catholic Ethos Statement.
Year Six 
2021 – 2022
Newsletters
Autumn One: Newsletter Autumn One
Autumn Two: Newsletter Autumn Two
Spring One: Newsletter Spring One
Spring Two: Newsletter Spring Two
Summer One: Newsletter Summer One
Summer Two:
Our Class Updates:
End of SATS!
Year 6 have worked incredibly hard on their SATS this year and finally finished this week. To celebrate, we had a class festival full of games, water fights, music and lots of food! This was a much deserved day of fun – we are so proud of the hard work and dedication from every single person. Well done, Year 6!
Science – Evolution and Inheritance
This week, we began our new topic of Evolution and Inheritance. We began by looking at our DNA, wondering what it was made of and how it carried our genetic material. Exploring the questions 'what is variation and why are we all different?', we looked at the different combination of genes that can make up our DNA. To do this, we each made our own strand of DNA using sweets and then compared how even though we used the same materials, no one had the exact same strand of DNA as we had all made different choices. We then used this to understand why we don't look just like our family members even though we share some genetic material.
World Book Day
As part of World Book Day this year, Year 6 came dressed as their favourite book character – there were fantastic costumes! We also took part in a workshop centred around Oliver Twist by Charles Dickens. We got into character, recreated scenes and even tried out cockney accents – with varying degrees of success!
DT – Making our main course
Building on the success of our doughballs, Year 6 went on to make their main course in their 3 course meal. As their previous course had been so successful, the class could choose whatever they wanted to make – with everyone deciding they either wanted to make pizza or spaghetti bolognaise with garlic bread. We started by making our pizza dough from scratch and then each group followed their own ideas to create their individual creations. We were so impressed with the results – there are some incredible (if slightly messy!) cooks in our class!
DT – Making doughballs
As part of our aim to learn to cook a 3 course meal, Year 6 started with the starters this week to make doughballs. After researching the recipe, thinking about ingredients and planning, Year 6 got to work. After lots of kneading and patience while waiting for them to prove, everyone produced perfectly risen doughballs. While waiting for them to cool, we made garlic butter, grated cheese and prepared other sides to go with our doughballs. They were delicious! This also helped with our science work, where we are looking at microorganisms, as we had a chance to see the useful fungus yeast in action. We are so impressed with how well Year 6 worked and how successful they were!
Merry Christmas, Year 6!
Buddy Autumn Walk
To help the littlest members of our class learn more about their local area, as well as keeping safe out and about, Year 6 took their buddies on a trip to Rothwell Park. We had a fantastic time spending quality time with our buddies and Year 6 showed what an incredible class they are, taking care of their buddy and showing such brilliant responsibility. We all had an amazing time!
Art – Honing our sewing skills
This half term, our artist focus is Harriet Powers and her important work in tapestry. While our eventual aim is to create a tapestry telling a story (much like Harriet's), we first needed to work on our sewing skills. To do this, we learnt the basic stitches needed and used these to create a personalised book mark. We're ready to take on our Year 6 tapestry!
Humanities – Suffragettes versus Suffragists
As part of our study into Women's Suffrage in Britain, Year Six took on the question: "Which group did more to further the cause – Suffragettes or Suffragists?" After learning about the opinions of both sides, everyone picked a side, made banners and badges, and then took on the other side in a debate. Both sides made fantastically well-researched and impassioned speeches, using great facts and details – like true historians!
Robinwood
Year 6 had an amazing three days in Robinwood on our residential! We took on new challenges, built our resilience and worked as a fantastic team. More pictures can be found on the Robinwood tab on our class page.
Science – Circuits
Year Six have been exploring circuits this week as part of our new topic 'Electricity'. For this, the class was challenged to recreate the circuits depicted in symbols and observe what happened to the lights in the circuit as more bulbs were added. We looked at the challenge of Christmas lights and how we could prevent all the bulbs from going out in a circuit if one bulb wasn't working. From our research, the class realised they had created parallel and series circuits.
Other Faiths – Diwali
As part of our focus on Hinduism, Year 6 have been looking at Diwali. We explored the origin of the festival, retelling the story of Rama and Sita and creating our own decorations to celebrate.
School Council
This week, Year 6 took part in their final School Council elections of their time at St Mary's. Each candidate explained why they would be a great representative for our class and we loved hearing all their fantastic ideas. We're excited to see who is elected!
Science – Refraction of Light
This week, we examined what happens to light as it passes through water, taking part in 2 different enquiries to see what happens as the light is refracted. We saw how images can be distorted, arrows can change direction and images can even disappear! This got our scientific minds thinking as we predicted and researched why this was happening.
Humanities- The Women of Bletchley Park
As part of our Humanities focus 'The Lives of Women Then and Now', we looked at the amazing women of Bletchley Park and the other vital work women did throughout World War Two. To understand what it would have been like for these inspirational women, we tried to crack our own code to learn more about the work they did – using our home-made cipher decoders. We learnt so much about different methods of hiding secret messages and used this knowledge brilliantly in our Golden Time this week – an escape room full of different codes to crack!
Year 6 Football Team
Well done to our Year 6 boys who took part in their first football match of the year – winning 3-2! We are so proud of how well you represented our class and our school.
Science Enquiry – Building a periscope
This week, as part our topic 'Light', Year 6 built periscopes to discover how light travelled, the importance of the angle of incidence and reflection and how this knowledge could be applied in a real world setting. Through carrying out their enquiry independently, Year 6 evaluated their work throughout the process and learnt from any mistakes to improve their periscopes – we certainly learnt that science is an ongoing process, with the need to adapt and adjust being paramount! After finishing our build, we took our periscopes outside to see how useful they would be and whether they fit their purpose by taking part in a game of Capture The Flag. We used our periscopes to move stealthily and carrying out precise manoeuvres – we definitely understand now why periscopes are used in the military!
Bikeability
This week, Year 6 all achieved their bikeability qualifications, learning how to stay safe while out on their bikes and now have a great sense of road awareness!
Buddy Party
This week, Year 6 met their buddies for fun in the hall. We talked, exchanged presents, danced and were even treated to a performance by Reception. It was great to bond with our buddies! See the Reception page for more photos.
House captains
This week, Year 6 have been voting for their new house captains to represent the school for this year. We are so proud of our new captains and are sure they will do a fantastic job representing their houses this year!
Meeting our buddies
Year Six were very excited to meet their new buddies and get to know all about them. We're looking forward to spending more time together and helping the new Reception children settle into St Mary's! More photos can be found on the Reception class page.
Science Enquiry – How does light travel and what are angles of reflection?
As part of our enquiry into how light travels and how this is used in periscopes, Year 6 explored the angle of reflection and created pathways of lights. We used torches as our light source and tested mirrors, papers and water bottles to direct our light. Our key focus was on how the light moved and whether the object would reflect or scatter the light. We will use our findings to inform our half term enquiry, using the angle of reflection to inform where we will place our mirrors when creating our own periscopes.
Year 6 – 2020-2021
News Letters  2020 – 2021
Links for the Wednesday Word
:https://www.paperturn-view.com/uk/wednesday-word/hope?pid=MTA101634&v=12.3
https://www.paperturn-view.com/uk/wednesday-word/advent?pid=MTA101634&v=11.2
https://www.paperturn-view.com/uk/wednesday-word/christmas-holiday-special?pid=MTA101634&v=13.4
https://www.paperturn-view.com/uk/wednesday-word/community?pid=MTA101634&v=15.6
https://www.paperturn-view.com/uk/wednesday-word/teacher?pid=MTA101634&v=16.7
https://www.paperturn-view.com/uk/wednesday-word/prayer?pid=MTA101634&v=17.8
https://www.paperturn-view.com/uk/wednesday-word/holiday?pid=MTA101634&v=18.9
SPORTS DAY
What's been going on in Year 6 2020/2021
Sweet Shop DNA
Year created their own DNA helix using sweets to represent the bases and sides.
Farm Visitors!
Year 6 enjoyed learning about the animals that visited today and especially enjoyed watching me trying to catch the duck!
Geography Research
Year 6 worked in groups to research the geographical physical features of a place in England, a country in Europe and a place in South America. They then compared their findings.
VIRTUES
In class we have been looking at virtues and together the children made posters to demonstrate how we should live our lives through virtues.
BIKEABILITY
The children took part in Bikeability, learning how to ride more safely and with a good sense of road awareness.
History
Year 6 played a Viking quiz game, answering questions on their Viking knowledge to see who could build a Viking longhouse first.
Maths – Properties of shape
Year 6 have been working together finding the properties of 2D shapes, using the correct mathematical language.
Mass
How lovely was it to celebrate Mass in school today on such a beautiful day, celebrating World Earth Day with Father Eamon. The children took their chairs outside in to the sunshine of the prayer garden  – it was beautiful!
Take One Picture
What a fantastic day we had in year 6 taking the one picture – The finding of Moses by Orazio Gentileschi and creating our own inspired art work! Year 6 took one of the beautiful dresses and embelished it with textiles, needlework and fabric paint, giving it an interesting link to our history topics, including rune stones, a Viking longboat  and images of the Bayeux Tapestry – We enjoyed every minute of our day, we even did some ironing!
Circle Time
Year 6 had a lovely Easter reflective Circle Time with Mrs Sheldon-Price, where they decorated stones to lay in our newly made Easter gardens.
Easter Cards
Spirited Art
We linked our art work to RE, looking at how we are spoiling God's good earth and how we can save it in time.
St Mary's Developing Woodland
As a school we are excited to be developing a woodland school area on our field. An area that will be used for outdoor lessons, teaching the children all about nature, the environment and the benefits of time spent outdoors for our well-being.
Today Ash and Paul from "This Green Moon" came and year 6 spent time learning about shapes in nature, how structures are formed that are strong and sturdy like a honeycomb. They then explored this further by creating 3D structures, where they tested their strength. Lastly year 6 screwed and painted the poles that will become the solid structure from which our geodome will be formed, something that will stand the test of time for generations of St Mary's pupils to come. How fabulous!
Circle Time Fun
Much to the children's delight Mrs Sheldon-Price got the parachute out for circle time today. Some very achy arms but some wonderful thoughtful discussions and what fun!
Optical Illusions and fun leafy people!
We got creative in class and drew some optical illusions and then created some leafy people  – it was lots of fun!
Thinking of our mums.
Yeh!  We're all back in – one big Year 6 family again!
We thought a great way to celebrate being together again was a fun music composition and performance lesson. We created movement and music to reflect our time in lockdown, the highs, the lows, the worries and the fun times too!
Maths and DT
In maths we constructed 3D shapes thinking about the sharpness of our structures.
Year 6's Lent Promises
Strengthen with Mrs Penchion
The children have been enjoying some great workouts with Mrs Penchion during lockdown, something to keep the body and mind active!
Recycled Christmas Tree Decorations
Mrs Penchion scoured Aldi and Lidl for leaflets and showed year 6 how to create fabulous recycled Christmas tree decorations for their homes.
Music and IT
Year 6 have been using the Ipads to create their own music, they have been looking at new school and old school HIp Hop and different Hip Hop artists. They then  made a rap inspired by what they have learnt and performed them in class.
Guinea Pig Good Times
What better way to add a bit of feel good to the classroom than to have two fabulous piggies visiting on two consecutive days. They really gave some warm fuzziness to year 6!
Slumber (Reading) Day
Year 6 had a fabulous Slumber Day where we looked at the witches 'chant from Act 4 scene 1,  MacBeth. We wrote our own chants too. Next we wrote Recommended Read cards for non-fiction texts we'd chosen from our school library and finally drew our own front covers for our class fiction novel: Boy In The Tower by Polly Ho-Yen. We're certainly sleepy now!
Spectrum Science
Year 6 concluded their science topic on light by exploring coloured filters, predicting the effect they would have when placed over block colours. They also made spectrum spinners and looked how the colour of light changes.
Buddy Letters
We may not be able to meet our reception class buddies in person yet (here's hoping we can soon) but year 6 have written letters to their buddies. The classroom was a buzz of excitement as year 6 got their reception class buddies. They loved writing their letters to their buddies and can't wait to meet them on a zoom call next week!
Science – Shadow Puppet Theatre
Year 6 made a shadow puppet theatre to explore how shadows change depending how close they are to a light source and from different angles.
New House Captains
Miss Leonard came in to award the new year 6 House Captains their badges. Let's wish the children well in their school role!
Science
Making the most of the September sunshine year 6 took their learning about light and shadows outside – we looked at how our shadows change over the course of the day, then made fun shadow pictures to end our learning.
DOT DAY
Inspired by the beautiful book: the dot by Peter H Reynolds, year 6, along with the whole school had a wonderful day of art! We used various mediums to create pictures which celebrated the simplicity of a dot.
We have the class winners of 'decorate your homework book – all about you' – Declan, Sebastian, Holly and Grace enjoying their win and prize curly wurly!
English – Year 6 have been learning about active and passive voice. We sorted sentences into active voice and then rearranged them to show the passive voice.
Exploring parts of the mass
Year 6 have had a wonderful morning at church. We attended mass and then spent time with the parishioners discussing the meaning of different parts of the mass. After that, we witnessed how ash is made in preparation for Ash Wednesday. A big thank you to Fr Eamon and all the people who took time out of their day to speak with us.
Good Luck Emily!
We are super proud of Emily who is travelling all the way to Dallas, Texas to represent her club in an international tumbling compeition! Good luck Emily from your Year 6 family!
Anglo-Saxon Feast
We had a wonderful morning preparing a range of dishes for our Anglo-Saxon feast! We considered the types of ingredients we were using for our Anglo-Saxon inspired dishes and how it reflected the time period. We had even more fun enjoying the taste testing part of the morning!
Happy new year from Year 6
Welcome back to a new year and a new term. Please read our newsletter to find about what we will be getting up to in the next few weeks
Robinwood 2019
What an amazing time we had on our Robinwood residential! Year 6 were outstanding in their behaviour, bravery to try new things and their support for one another. I couldn't be more proud of each and every one of them. Here's a few snaps of the action!
Bonfire Night poems
We wrote Bonfire Night poems filled with imagery!
English Stories linked to our work on Hinduism
Year 6 wrote some fabulous stories based upon the Hindu tale of Rama and Sita. Stories were creative, dramatic and full of amazing detail and descriptions.
Autumn Buddy Walk
What a lovely morning we have had! Year 6 accompanied their buddies on an autumn walk to the park. We had lots of fun searching for signs of the changing season and we even made time to have a quick play on the swings and slides!
Composing for the Feast!
We have been embracing our creativity this week in year 6 by composing music that links to the Anglo-Saxon warrior tales we have written. Next half term we will be performing these at our Anglo-Saxon feast!
Confirmation Preparation
In year 6, we are preparing for our sacrament of confirmation. Each week we are continuing to travel on our journey of faith by exploring different areas such as: the gifts of the holy spirit, what the church means to us and learning about saints that can inspire us in how we can serve. A big thank you to Elaine for helping guide us in preparing for this special day.
Bikeability Week
It's bikeability week in school. We've being having lots of fun even if we have been getting a little soggy! The week has provided an excellent opportunity for us to: build our bike handling skills; improve our road awareness and safety; and enjoy the great outdoors. A big well done to our 'learn to ride' group- our year 6 family are very proud of your achievements!
Year 6 Class Assembly
We hope you all enjoyed our class assembly. Remember that we can all be heroes!
Anglo-Saxon Warriors!
We love drama in Year 6! We have been exploring Anglo-Saxon warrior stories. Our lesson began by exploring a range of drama technquies (our favourite was freeze frames!) to develop our warrior legend tales in which we used our previous work on the epic poem 'Beowulf' as a springboard to build up the narrative. This really informed our writing when we went back to class to work on our group narration. We can't wait to perform our pieces at our Anglo-Saxon feast!
Year 6 meet their buddies…
We got to meet our buddies for the first time! We're excited to be role models and guide them through their first year at our wonderful school!
Class of 2018/2019
We have all been as calm as cucumbers during this week and have enjoyed the special SATs breakfasts each morning. A very big well done to every member of Y6 for putting such amazing amounts of effort in, all in preparation for High School and your future goals! 
The written pieces to come out of our Stephen Lawrence Day were absolutely amazing. A big well done to Y6 for their incredibly mature thoughts and their steps in ensuring everybody gets to live their best life!
Here a few snaps from our Shakespeare themed week. We produced lots of wonderful writing, took part in drama classes and had a wonderful dress up day as famous characters. Can you guess who were dressed as?
We had a very special visit to mass last week to help guide us on our project 'A beginners guide to mass'. Thank you to all the parishioners who gave their time to answer our questions. 
Our letter from Father Eamon about our 'Reverse Advent Calendar' where we have donated large amounts of food to our local area to help those in greater need than us at Christmas. 
Christmas Fun with our Buddies 
Ethan & Natan had a lot of fun making our class wreaths to help us focus on prayer in Advent
Writing
In November & December we have had a big focus on editing our work using a new technique where we carefully scan each line of work. These pieces link to recent report writing we have done about The Vikings.
PSHE
Robinwood November 2018
We had a wonderful few days at Robinwood. The children were outstanding and a pleasure to be around. Here's a few snaps of our time there…
September 2018
Whole Class Newsletters:
Autumn 1 autumn 1 newsletter
English Newsletters (Mrs Martin) :
Y6 Newsletter – Autumn One 2018
Y6 Newsletter – Autumn Two 2018
Final Summer term Newsletter : Y6 English Newsletter
Helping at Home
End of year expectations:
To support parents in knowing what is expected of Year 6 pupils at the end of the year, we have put links below to documents which detail in child speak. These are here as an aid to support and give guidance only.
Band 6 Pupil – Reading, Spoken Language
Following our Maths information evening for parents, we have shared some useful documents to see how Maths is taught in school. The most effective way for you to help would be to practise the 'progression in number facts' and times tables.
Alongside this, mathletics on which homework is often set, is a useful platform with which to embed the learning which has taken place in the classroom. Another fabulous resource for parents and guardians is https://www.theschoolrun.com/. It offers detailed, yet simple information on key aspects of your child's maths and English learning.
Whilst we encourage independent reading at year 6, we also realise the benefits of listening to your child read so that deeper discussions can take place in and around the text. Encouraging your child to read a variety of texts will benefit your child in all areas of their learning.
Any support that you can offer your child, can only enhance their learning journey and is much appreciated. Here in year 6, our door is always open and we are here to help. Our ultimate aim is for us to work together, making sure that your child's final year at St. Mary's is successful and memorable.
Rothwell St Mary's Calculation Policy
https://ttrockstars.com/login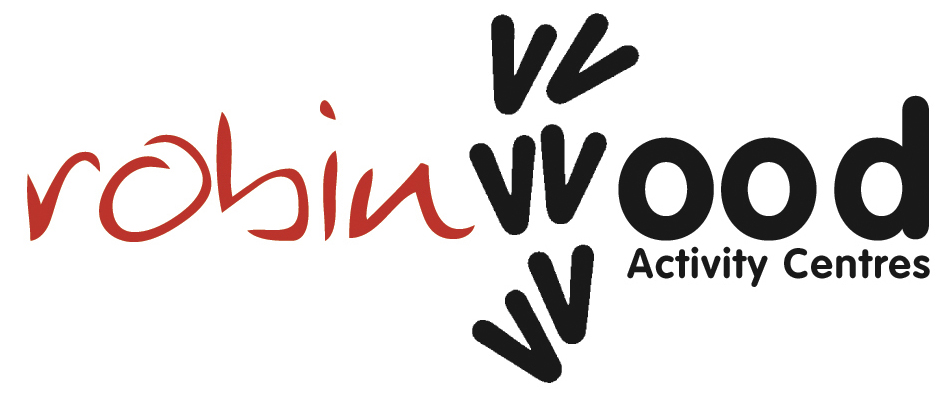 This year, Year 6 will be going to Robinwood on Monday 15th November and returning on Wednesday 17th November. This is a wonderful opportunity for the children to be together and to work collaboratively and in partnership with each other in a setting other than school. We know that children thrive and excel in situations where they are exposed to risk-taking and this can definitely happen at Robinwood. Those of you who have had older children attend Robinwood will know that the memories they create are ones that feature highly in their end of primary school speeches. We hope that they have a wonderful time and this year, more than ever will be an occasion to be together, have fun and create memories.
Robinwood 2021
Here is the link to the Robinwood website: https://www.robinwood.co.uk/activity_centers/cross-lanes/
Below you can find all the links to the information you will need.
Child Personal Information Form