Welcome to Year Three
Our Curriculum in Year 3
At St. Mary's we go above and beyond to ensure that the firm foundations of knowledge are put in place in order for our children to achieve their full potential actively, creatively and holistically. We have built our curriculum so that it is sequential so that children's learning can build both depth and breadth ; it is purposeful in order to make learning here meaningful for children living in Rothwell whilst being spiritual at all times in order to fit with our Catholic Ethos Statement.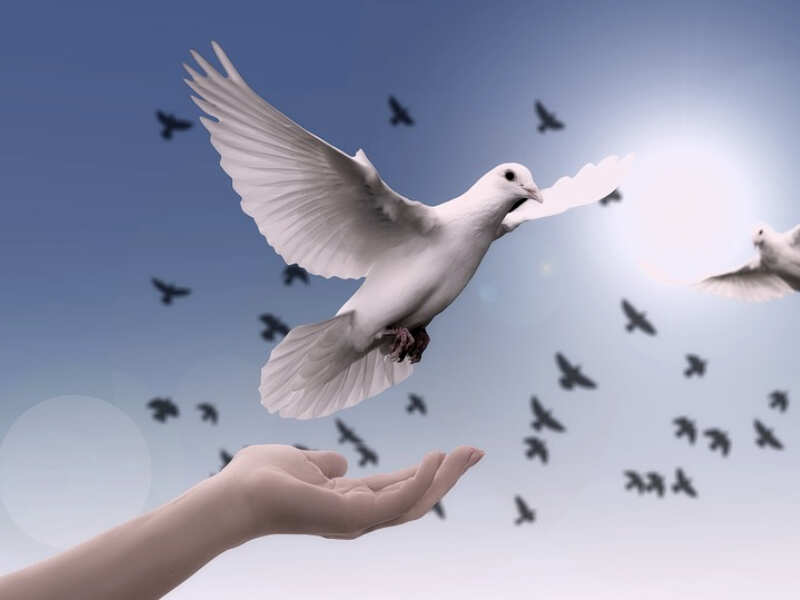 The Year Ahead 
Year Three is a big year – it marks the move up from KS1 and the new journey up through KS2. There are big life skills to develop : independence, self-motivation and lots of confidence!  As the year three team we are so excited for all of the amazing opportunities that this year will hold! In our classroom we will have Mrs Martin teaching Monday, Tuesday, Wednesday and Miss Duffy at the end of the week. We have already been working hard to make sure that everything is just as it needs to be for our exciting September start. To help your child, have a read of the Summer Learning Newsletter below.
The Year Three Team:
Mrs Martin, Miss Duffy & Miss Horan are the new Y3 team and they are bursting with excitement for the year ahead! Between them, their interests cover the whole of the curriculum and they can't wait to share their passion for learning with their Y3 pupils.
Miss Duffy loves reading fantasy stories. Her favourite is The Chronicles of Narnia. Her passions include Science, History and Geography. In her free time, she enjoys cooking, especially her tasty pizzas. Miss Duffy is a very happy and energetic character and she loves going to concerts to enjoy live music. 
Mrs Collins loves delving into all topics and seeing where learning can take us! When she can, Mrs Collins enjoys travelling and experiencing different cultures, especially taking yearly trips to her favourite country: Croatia. At weekends, Mrs Collins spends lots of time out in her garden and appreciates the calmness of nature. Mrs Collins loves all things creative such as music, singing, dancing, creative writing and art!
Mrs Martin also loves being outdoors and loves running, hiking and swimming. At home she spends a lot of time out in the garden where she has a passion for growing colourful flowers and delicious fruit like strawberries and rhubarb. She loves reading and has shelves and shelves of books! Her favourite city is London where she loves to go to exhibitions, visit galleries and learn amazing facts from fascinating museums. 
Important information for the week:
Coming Soon
Helping at Home – Summer 2021
Year 3 Class 2021-2022
Year 3 have really enjoyed bringing our other faith topic of Judaism to life by designing their own Seder plate. The children have explored the story of Passover and prepared the authentic ingredients, which appear on a Seder plate, to finish off their special celebration plate. The children applied cutting and slicing cooking skills with great care and learned about the importance of food hygiene, and safety when cooking.
Design & Technology
Tyler's amazing sculpture based on Henry Moore's King & Queen (1953)
Music
Year Three have had a fantastic time song-writing in their current Music unit of work and then choosing instruments to play alongside their songs. They are very creative!
R.E
Judaism
Science
Our Y3 children are loving our most recent topic of plants. We couldn't believe how much we learned from our investigations. We then found out so much more from our library books!
PSHE & SEMH
In Year Three we have done some fantastic work around PSHE and mental health. We all worked in mixed teams to do presentations about building stamina to help us achieve our individual goals.
For our mental health day we worked on lots of strategies that help to shape and form us in different ways. In our Den Building activity we fostered our team work, communication, patience, resilience, problem solving, co-operation and much more! We all really enjoyed it ; we were certainly challenged and it built lasting memories.
Art
Our sketches of Henry Moore's King & Queen (1953) show the three different sketching skills we have been working on in art.
In Year three we have been working in the style of Lowry. We began this work by exploring his style of work, looking at techniques and features that made his pieces immediately recognisable. We then went outdoors in order to use our new knowledge to sketch our local area from the vantage point that gave us all a perfect view of Rothwell. In the next lesson we used charcoal to see how we could add to the second version of the local area sketches to improve the contrast in light and dark, whilst using a different material for effect.
Maths
We had great fun exploring the < and > symbols using height to help us become more confident with our use of them.
Year 3 have wowed us today with their amazing representations in maths! They were able to show numbers as numerals, in words, in concrete models and pictorially. We were blown away with their confidence and exploration.
We have had a wonderful week in Year 3! Our children have enjoyed learning about Igneous, Sedimentary and Metamorphic rocks in Science today. They have been on a rock hunt and have shown outstanding computing skills using their QR codes to find out more about how rocks are formed. A fantastic start to our Science topic!
Year 3 Class 2020-2021
Summer Two Newsletter (including Collective Worship children): Newsletter Summer Two 2021
Academic Year 2020-21
Year Three had so much fun today as we learned how to weave the willow in our wildlife area. We worked with different partners to help us build skills around collaboration and teamwork, all part of our PSHE & Mental Health day. It was great fun and truly memorable – exactly what we wanted from our wildlife area!
As a follow-up to our STEM week we made a link with a local global engineering company. We loved chatting to Ben the Engineer about Oil & Gas engineering. We had so many fascinating questions that came out of our developing knowledge and understanding of STEM! He was very impressed and so were we!
Year Three have loved their recent STEM work where we have focused on some of the forgotten figures of major global Science, Tech, Engineering & Maths achievements. We focused on two figures who had worked within NASA – Katherine Johnson & Dorothy Vaughn. This week we are going to have a Zoom call with a local Engineer from a global Leeds-based Engineering company which I am sure Y3 will thoroughly enjoy! Our STEM work has definitely impacted on our understanding of such an important area of learning.
Wow – what an amazing half term Year Three have had! We have absolutely loved our topic on Greece. The highlight was definitely making and trying Greek food! Our recent non-chronological reports were fantastic. As part of our whole school SEMH project we have also developed our school Woodland Area which has been a completely new post-covid project to help our class knit back together and give us brand new experiences.We have definitelt created lots of new memories!
Although we are sad not to have our Y3 family (and St. Mary's family) together we are enjoying seeing each other's faces, hearing each other's voices and getting to spend some down time together. We have loved having a check in each day and playing a game. We even have Edward leading us in a quiz later this week!
As part of our current History topic in Y3 we are learning about WWII. To enhance this learning, give local context to our learners and to pay our respects to all those lost through war, we visited Rothwell Cenotaph to lay our wreath. Whilst there the children created fieldwork sketches and took a few moments to gather themselves in prayer.
Our Y3 children have really been showing off their amazing talents! As a reward for being the best-behaved class in school our children had a talent show where they each got to show their amazing God-given abilities off to the whole class. Mrs Sweeney loved it! Have a look below and prepare to be amazed:
Since coming back to school our Y3 children have been so considerate of the National Lockdown. We have done lots of work to alleviate any worries our children may have and they have been so supportive towards their classmates. We made some amazing posters to reassure ourselves about what is happening at the moment and how we can keep ourselves safe. We also created solutions for the worries that we have had at the moment. It has made us all feel a lot better!
Our Year Three children loved our Slumber Day where we performed nonsense poems, chose and read non-fiction books from our school library and also explored our class text The Little Match Girl. Mrs Laycock was blown away by the amazing transformation of our class door! It really showed our depth of understanding for a historical text.
Y3 mathematicians have wonderfully grasped how to add and subtract 3 digit numbers where there is an exchange. Using counters to exchange between 1s, 10s and 100s everyone was able to seamlessly show they would perform each calculation.
We have started our exploration, enquiry and historical investigation into WWII. We have begun our learning by using historical sources to draw conclusions and develop our knowledge base. I'm sure you will agree, the outcome was fantastic!
Our scientists developed amazing enquiry, research and testing skills over the course of our first half term in Y3. Here is just a snippet of the wonderful scientific working that they conducted to learn about the wonderful world of plants. This ranged from water transportation, seed dispersal and the variation of this across different types of plants.
Welcome to the new year Y3! We have started brilliantly and Mrs Sweeney, Mrs Martin and Mrs Laycock couldn't be prouder.
Our first few days together gave us the time to reflect on being back as a family. We thought about what it meant to be a family, what are the commonalities and how being part of a family made us feel. Rory and Maria shared their symbols:
At Rothwell St Mary's we have three key words that describe our curriculum and they are spiritual, purposeful and sequential. In this very first week of school our curriculum has been lived out in the most amazing ways! Here is a snapshot of our week:
Spiritual
As a Catholic school our ethos is essential to all we do. This week we explored what it means to us to be Christians and our children came up with some of the most amazing ideas! Luca came up with the word 'compassion' which blew Mrs Martin away!
Purposeful
One of the ways that we spark interest and create passion through our different curriculum subjects is by ensuring our curriculum is PURPOSEFUL to all of our children. This mean that it is about them and about their lives. We could certainly see this when our Y3s buzzed into class, brimming with facts about our amazing town of Rothwell and the fascinating history and culture of our local area.
Sequential
Finally, our learning at Rothwell St. Mary's is always sequential. This means that each building block of learning is carefully placed on top of each other. This week our children have done some amazing Maths and Science work to really deepen their Scientific Enquiry skills. Mrs Sweeney was so impressed with the enquiry skills our Y3s showed when they explored the root systems of plants. There were some amazing responses!
Dot Day 2020
Our Dot Day of 2020 was absolutely fabulous! We developed so many different skills as we learned all about famous artists and new techniques. We explored other cultural ways of working with dots and created some beautiful patterned pebbles which you can see below…
Autumn Two 2020
Our Autumn Two Newsletter : AUT2-Newsletter-2020-2021
Year 3 Class 2019-2020
Your entrance into school September 2020:
Spring Two Newsletter: Newsletter Spring Two
Spring One Newsletter: Newsletter Spring 1
We have begun our topic of Greece! We looked at where Greece is on the map, what continent it is on and have begun learning about the culture and traditions. The children have been keen to learn about the different foods and why they are traditional to Greece. We looked at Greece's location on a world map and discovered it was close to the equator and therefore a hot place. We researched foods that grow in a hot place and that oil is often used a preservative.
We made tzatziki, hummus and a colourful Greek salad.
We practised our reading for understanding following precise instructions with minute detail to ensure our origami had the best outcome. The children quickly realised that they had to ensure they fully understand the text before moving on.
Rocks and Soil
Year 3 have been learning about the porosity of rocks and whether rocks are permeable or impermeable. We conducted an experiment using chocolate bars to represent types of rock to test porosity. It was lots of fun and enlightening too!
As part of our ongoing learning about WWII we visited Eden Camp to experience first hand different sources and learning encounters. The children got to experience a Blitz attack, rationing and evacuation.
Fossilisation Process
Year 3 have been learning about how fossils are formed, they put their knowledge into actions as they ordered the fossilisation process and then matched the fossil to the dinosaur, explaining their choices using given scientific terms.
We led our school in Friday's whole school worship. We chose the theme of PEACE as we feel it comes into every virtue.
Year 3 have been practising their shading and blending techniques to create different tones. They created a Blitz inspired scene using their new skills.
We have explored the contracted form of words searching for their longer form and matching them.
Y3 have been applying the knowledge they have gained in our History learning into their creative writing. We started by writing a fictional recount of a Blitz attack and then rewrote this into a poem. The poetry the children created was emotive and very powerful!
Y3's behaviour is golden! As part of our whole school behaviour policy, Y3 won the behaviour award for having the most children 'on gold'. In true democratic style the children voted for their reward and football came out on top!
Year 3 are becoming much more confident leading their class and families in Worship. Odre and Natalia led our class in a Collective Worship about virtue. They asked everyone for feedback at the end.
Autumn Two newsletter: Newsletter Autumn 2
In keeping with the festive spirit the children performed The Night Before Christmas using tuned and untuned instruments, body percussion and soundscapes to bring the poem to life. The then thought about the arrangement and how best to perform their stanza for the audience.
This week we have created our own Anderson shelters. We begun by using historical sources to identify the features of an Anderson shelter, then we planned our own. We looked at what materials we would need, how we would join these and how this would look. We then drew cross sections to show what the inside and outside would look like. Before we made them we collected our own materials from home and school. Finally, we made our shelters! We were impressed with the way our designs kept our focused end point!
To support our understanding of multiplication as repeated addition we looked at creating repeated equal groups using manipulatives.
Science: Healthy Eating
Year 3 have been working in groups looking at balanced diets and what it means to eat healthily – they worked together putting together healthy foods and spoke about why they'd made their choices, explaining about the different food groups their choices belonged to.
Music week saw a fantastic array of musical skills and talents displayed in Y3. From interpretations of lyrics, oral composition and written soundscapes, we were impressed at the skills shown by our musicians and how they embodied the turbulent 1940s era.
To support our understanding of the impact of WWII on Rothwell, we visited Rothwell cenotaph. We thought about the sons, brothers, uncles, fathers and friends that had been lots in the war.
Y3 have been brimming with enthusiasm for our new History topic of learning, World War II. Going home and discussing the war has sparked lots of family history to be enlightened for our learners. They have brought in artefacts from their family members and friends which has allowed us to analyse these are sources.
We visited St. Mary's church to put all our learning together and baptise one of our Reception class babies. George and Iona made wonderfully caring parents and chose Isabelle and Thomas to be their child's Godparents. We saw signs and symbols in action and as a congregation agreed to support the baby in growing up in Catholic faith.
To finish our topic in RE about the Christian Family, we put all our learning together to make a promotional video for Godparents everywhere. We wanted to help them understand the importance of the role, what it would mean to the person being baptised and how to be a Christian role model.
We used iMovie to create a story board, film our ideas and add text.
Autumn One newsletter: Newsletter Autumn 1
Our local area is very important to our curriculum. We live and learn in a place full of history! Before we could begin to look at Rothwell in any further detail we looked at where Rothwell is in Leeds and in relation to other areas such as Woodlesford and Carlton.
We have been rock heavy in our classroom practising our multiplication fluency! We already so many children working towards Rock Legend status! Keep it up!
Our Y3 children certainly are scientists! We have been dissecting plants and identifying the different parts and their functions.
Our RE topic this half term is The Christian Family. We have been exploring what it means to be part of a Christian family and our role within this. This week we looked at joining the Christian family through Baptism. We brought artefacts in from our own Baptism and acted out using these and the other signs and symbols such a white shawl, oil and water.
The day starts early in Year 3. Our families have been coming in at 8:30am to see how we practise our new found skills across the curriculum. Our most recent sessions have had a reading and editing focus. If parents have a particular area of interest, please let Mrs Sweeney know!
We have been busy 'doing' lots of maths and using our bodies and resources to explore the interweaving connections of place value. We created our own human number line to rehearse our reasoning using key vocabulary. We then made this more abstract using larger, 3-digit numbers represented with Base Ten and put our rehearsed skills to the test!
This half term our science topic is Plants. We have been naming and labelling the different parts of the plant. We looked at plants we may be familiar with and more usual plants such as corn.
We had our first Choral Singing session with Miss Kitson. We will we working with Miss Kitson for the full year to develop our vocal skills.
Y3 are back and in full swing of learning. We started our mathematical journey with seeing who had used their Summer to become a Rock Star!
We look forward to welcoming Y3 back to school with our PSHE day on 3rd September.
Year 3 Class 2018 – 2019
Summer Two:
Following our visit to This Green Moon we were inspired to create our own leaflets.
Here are some examples of how we used Book Maker to enter our text, add cropped images and insert logos.
We were very fortunate to get specially selected books for our class from Leeds Library Service. We received books that we had specifically requested around our favourite authors, genres and topic types.
Wow! We had a wonderful trip to Swillington Farm for This Green Moon. We learned about the area's history and the stately home owned by the Lowthers and the rivalry with the Darcys. We explored the forest and the mythical creatures that live there. The day ended with stories around the camp fire and toasted marshmallows.
Please remember your homework during the holidays was to read book of your choice and prepare to share your thoughts on the author's choices and 5,000 points on TT Rock Stars!
Our PSHE topic this half term has been 'Careers'. We have delved into the wonderful world of work and ended our topic with mock interviews. The children proved to be tough bosses to please but a few of our learners were successful in their applications!
As part of our science learning we have been practicing our enquiry skills. We developed a hypothesis and tested it. Our basis for our experiment was creating our own human body structures and testing materials for bone, muscle, fat and skin.
Summer One
Please remember your homework during the first week back!
Spring Two:
Please remember your homework during the first week back to help with our theme week preparations!
Saturday 23rd March 2019, we made our Sacrament of Reconciliation.
As a Year 3 family we prepared all together and with the support of our families, friends, Fr Eamon, Fr Michael, Fr Nigel and lots of our teachers we made our first confession.
We have begun our journey to the Sacrament of Reconciliation. We have been following 'We Prepare for Reconciliation'. Our families and class governor have joined us to support us with the preparation in school and at home. The children have thought about how God gave us love, joy, peace and forgiveness.
Writing Week and World Book Day coincided perfectly, allowing us to deepen our knowledge of the Ancient Greeks. Our classroom was transformed into the top of Mount Olympus, home of the Gods! During this special week the children studied a range of sources to create their own temples, wore traditional Greek clothing and studied a range of traditional Greek texts including Icarus and Daedalus and Baucis and Philemon.
Spring One:
Please remember your reading homework for the first week back and the Times Table Rock Star challenge we set!
We have had a brilliant week this week! We were transported back into the 1940s supporting the war effort, taking part in a 1940s curriculum of sewing, fitness drills, elocution, morse code cracking, baking and BBC School wireless lessons. We also experienced rationing and feeding a family on basic rations. On Tuesday our trip to Eden Camp supported our understanding of WW2. To finish the week we heard Winston Churchill's VE day announcement and created our own VE Day street party complete with swing dancing.
4th February 2019 sees the start of the 1940s in Y3! Our classroom has been transported to a war time classroom where children will take part in a 1940s curriculum, help with the war effort and take a trip to Eden Camp. We'll keep you updated with all the wonderful historical skills the children develop in order to fully emerge themselves in the 40s.
Since the start of Y3 our learners have been tuning their writing skills following our writing process of:
Plan   –   Draft   –   Edit to add information and improve language   –   Edit to improve spelling, punctuation and grammar   –   Publishing
This hard work and perfecting really has paid off as we have started to publish perfect examples of writing with no spelling, punctuation or grammar aspects to be corrected! Below are a few examples of how we follow this process!
We have been wowed by the musical talents of our class. In Choral Singing; in their recorder lessons; in musical theatre and in their out of school activities they are shining brighter than ever! Keep it up!
Autumn Two:
Please remember your holiday homework – research and write about Rothwell's input into the war efforts of World War II
Jenson shared his home expertise in the modern day army. His knowledge helped us understand how soldiers and the forces have changed from WWII.
We wanted our learners to experience the importance of accurate measuring, and what better way then with a temperamental ingredient like icing sugar. In teams we made peppermint creams ensuring our mixture was a perfect consistency to roll out without sticking to the table or crumbling! The outcome was delicious.
As part of our Scientific learning we experimented with the transparency of different materials to make our own protective eye wear! Following these findings we used the most opaque materials to make shadow puppets and observed the effect on the shadow if we moved the light source.
We visited Rothwell Cenotaph to see how our local area impacted in World War I and II. We even spotted some names that looked familiar! We laid our own wreath to show respect for those who gave their lives. On our return to school Erin wrote, "we may have laid a wreath, but those men laid down their lives."
As we begin our new half term and our new topic in RE we have been learning about our school's Patron Saint, Mary. We acted out the story of the Annunciation thinking about how Mary may have responded to the call.
Please remember your copy of Roald Dahl's, Charlie and The Chocolate Factory for the first day back.
Our first Baptism
To finish our RE topic about The Christian Family we visited St.Mary's Church and Fr Eamon guided us through the sacrament of Baptism (the way in which we going the Christian Family).
Chocolate Day!
Chef Dave came to visit Year 3 to pass on his expertise. He taught us about where chocolate comes from, the processes it goes through and the impact the chocolate industry has on third world countries. Chef David taught us how to temper chocolate and make our own chocolate creations.
The great crownings have begun!
King and Queens of pen are being crowned in Y3
We have developed our team work, collaborative learning and scientific enquiry skills as we made a Human Model. We used very full cups of water to become the particles in a plant moving water around.
WE WON! WE WERE THE CLASS WITH MOST CHILDREN ON GOLD!
Year 3 are always an exemplary class with fantastic behaviour around school, acting as constant role models and showing enthusiastic learning in our classroom. To celebrate this achievement we made the most of the dwindling sunshine and had our own Mini Sports Day.
We were very fortunate to have D:Side visit our class to teach some essential life skills! We heard all about appropriate games for our age, appropriate interactions online and keeping ourselves safe with technology.
Our first Gold Ticket Worthy Learners are…
Our first Science topic in Year 3 is all about plants. We had a fantastic afternoon looking very carefully at the different parts of the plant and how they are built perfectly for their function.
We are incredibly lucky in Year 3 at St Mary's to have Miss Kitson from the Leeds Diocese teaching us choral singing each week. We have already learned so much such as warming up our voices and greeting each other.
We have had a very busy first week in Year 3! We have diving straight in with all things Mastery using and manipulating resources to represent three digit numbers.
Dates for the half term:
Monday 3rd September – Training day
Tuesday 4th September – Back to school
Friday 14th September – Mass
Monday 17th September – Children to bring in Baptismal memories
Thursday 20th September – Little Princess Performance
Monday 1st October – Book Fair begins
Wednesday 10th October – Chocolate Day
Friday 19th October – Harvest Festival
Monday 22nd and Tuesday 23rd October – Parents' Evening
Friday 26th October – Break up for half term
Helping at Home
End of year expectations:
To support parents in knowing what is expected of Year 3 pupils at the end of the year, we have put links below to documents which detail in child speak. These are here as an aid to support and give guidance only.
Band 3 Pupil – Reading, Spoken Language
Following our Maths information evening for parents, we have shared some useful documents to see how Maths is taught in school. The most effective way for you to help would be to practise the 'progression in number facts' and times tables.
Rothwell St Mary's Calculation Policy
Parents' Information Evening Nov 18
https://ttrockstars.com/login