Welcome to Year Three!
Our Curriculum in Year 3
At St. Mary's we go above and beyond to ensure that the firm foundations of knowledge are put in place in order for our children to achieve their full potential actively, creatively and holistically. We have built our curriculum so that it is sequential so that children's learning can build both depth and breadth ; it is purposeful in order to make learning here meaningful for children living in Rothwell whilst being spiritual at all times in order to fit with our Catholic Ethos Statement.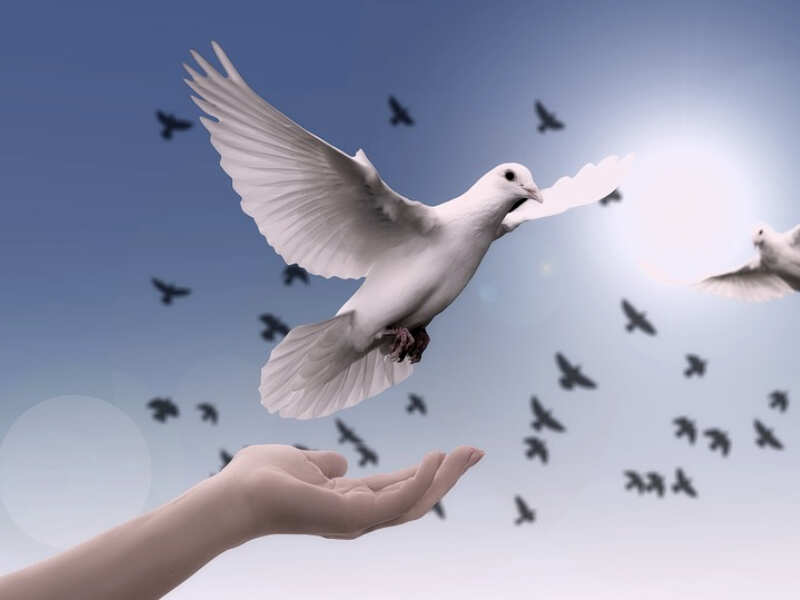 The Year Ahead 
Year Three is a big year – it marks the move up from KS1 and the new journey up through KS2. There are big life skills to develop : independence, self-motivation and lots of confidence!  As the year three team we are so excited for all of the amazing opportunities that this year will hold! We have already been working hard to make sure that everything is just as it needs to be for our exciting September start.
The Year Three Team:
Mrs Collins (Class Teacher): Monday, Tuesday & Wednesday
Miss Horan (Class Teacher): Thursday & Friday
Mrs Youhil (Teaching Assistant): All week
Here you will find information about planning in Year 3
Overview for the year:
Updated Year 3 Long term Plan 2023-24
Autumn One 2023:
Half term RE planning: The-Christian-Family-Year-3-MTP-2023
Half term planning: Y3-Autumn-1-Medium-term-plan
Autumn One Newsletter: Year 3 Autumn One Newsletter 2023
Autumn Two 2023:
Half term RE planning: 3-2 Revised Mary our Mother MTP 2023
Half term planning: Year 3 Medium Term Planning Autumn 2 2023 2024
Autumn Two Newsletter: Year 3 Autumn Two Newsletter 2023
Helping at Home
End of year expectations:
To support parents in knowing what is expected of Year 3 pupils at the end of the year, we have put links below to documents which detail in child speak. These are here as an aid to support and give guidance only.
Band 3 Pupil – Reading, Spoken Language
Writing Non Negotiables (all year groups)
Following our Maths information evening for parents, we have shared some useful documents to see how Maths is taught in school. The most effective way for you to help would be to practise the 'progression in number facts and times tables.
Rothwell St Mary's Calculation Policy
https://ttrockstars.com/login
Maths: To understand the concept of equal groups.
Today, Year 3 started their new maths topic of multiplication and division. The children did a great job at using practical equipment and drawing pictorial representations to show equal groups. The children used stem sentences to explain how many equal groups had been made and the number each group had. They made links the repeated addition and multiplication.
Science: As a scientist, I notice that some forces need contact between 2 objects, but magnetic forces can act at a distance. 
Our Year 3 children have been investigating the strength of different magnets and making predictions about whether the size of a magnet could affect its strength. The children were amazed at how some magnets could be used to make a paper clip attached to a piece of string hover within the magnetic field!
DT: As a designer, I can explore a range of stitches.
This week in DT, the children started to practise the first stitching technique: running stitch. I have been really impressed with their resilience and patience.
French: As a linguist, I am learning to say my favourite colour in French.
The children have begun to learn the names of colours and the names of animals through speaking, reading and writing activities and games, as well as learning how to use adjectives to describe nouns correctly. They have also started to learn how to give preferences in regard to colours.
Music: To learn about tempo and timing and how to adapt to tempo changes.
In this lesson, the children learnt about tempo and timing, and how to adapt to tempo changes prompted by their Junior Jam teacher. The children gained an understanding of what it means to keep in time, and the importance of this whilst playing as a group. The children started to learn their second Class Jam song, 'Ghostbusters', implementing their knowledge of tempo and timing using chime bars and boomwhackers.
PSHE: To know what is meant by community.
Year 3 have been learning about the meaning of 'community' as part of our 'Celebrating Diversity'. They have created their own community maps and reflected on the benefits of being part of a community too!
PE (swimming): To know how to keep safe in open water.
Year 3 have had a very important swimming lesson all about water safety. The children experienced how it feels wearing clothes whilst in water and the importance of staying together if they were in open water.
RE: To know that Mary went to visit her cousin Elizabeth.
As part of our topic, Mary our mother, we spent some time reflecting on the 'Hail Mary' prayer. The children looked at key Bible verses from the Gospel of Luke and made links between the text and a chosen piece of artwork.
Guided Reading: Book Launch – Wisp by Zana Fraillon and Grahame Baker-Smith

On our first day of this new half term, Year 3 were greeted with our new class text taking centre stage in our classroom. Before opening to the first page, we took time to immerse ourselves in the imagery of the front cover and reflect on the possible meanings of the title: 'Wisp – A story of Hope'. The children made predictions by looking at the front cover along with key words from the text such as 'promise', 'refugee' and 'whisper'. To ignite the theme of 'hope' further, we shared some poems from the book 'The Book of Hopes' – a book which includes pictures, stories and poems to comfort, inspire and entertain. We will be revisiting 'The Book of Hopes' every week as part of our class pause for poetry sessions.
English: Writing a recipe for Yorkshire puddings
Year 3 enjoyed some delicious Yorkshire puddings to inspire their recipe writing!
Art: As an artist, I can create a composite picture in the style of LS Lowry.
We are so proud of the outstanding artwork created by Year 3 in the style of LS Lowry. They have thought carefully about the key features of Lowry's art as well as the blending of colours. The children have worked on atmospheric perspective to create the illusion of buildings and people being closer or far away.
Science: As a scientist, I understand the process and purpose of scientific enquiry
We have been learning about the process of a scientific enquiry, following the process of plan, do, record and review. Year 3 have been exploring the investigation question of "Does a heavier object need more force to move?"
Using a variety of equipment, the children worked in groups to create their own mini-experiments to test their hypotheses. Their independence and curiosity was fantastic to see!
PE: To develop ball control when using a racket. 
This week, we have continued to develop our accuracy and precision when using a racket and a ball. Year 3 have been using wrist control to bounce a tennis bounce upwards and downwards, and practising their "pancake toss" to one another.
Art: As an artist, I can explore colour mixing, tints, tones and shades. 
In art, we have been exploring the 5 key colours used by Lowry in his artwork. We practised mixing the primary colours to make lighter and darker shades as well as blending the primary colours to create secondary colours.